Lifestyle Magazine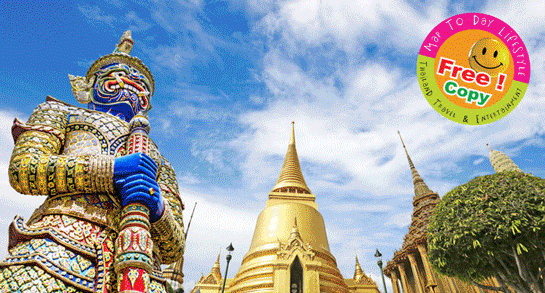 Visit Thailand for an unforgettable adventure. Discover the best hotels, restaurants, and things to do with this highly curated Thailand travel guide.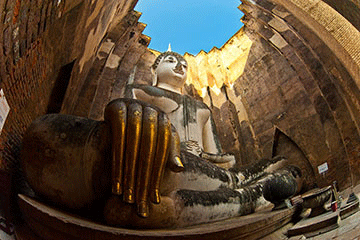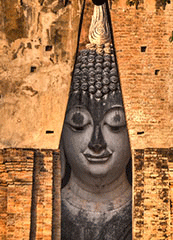 Known as the temple of the bodhi tree, Wat Si Chum was built in circa 13th Buddhist century. The highlight is the graceful Buddha sculpture enshrined inside the remaining structure of the square mandala building. Located 1,500 meters from the north of the Wat Mahathat, Wat Si Chum is surrounded with the long moat acting like a boundary. Parts of the temple were ruined through the test of time but the remaining structures, including the ordination hall and pagodas, can be archaeological evidences that portray the heydays of Sukhothai when it was a great kingdom. For further information, call 1672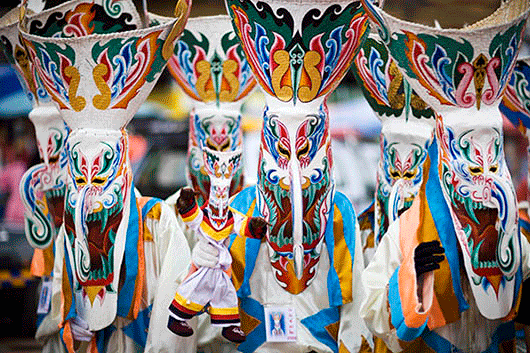 The Phi Ta Khon Festival is part of Buddhist merit-making holiday called 'Bun Luang' or 'Boon Prawat'. This year's festival will take place in July in Dan Sai district of Loei Province. It is a belief that this annual Bun Luang festival is related to the thirteen sermons of Prince Vessandorn where local people will gather at the temple to listen to the sermons recited by the monks. There are also various activities such as the parade of people who dance and strike poses while wearing huge masks made from carved coconut-tree trunks, topped with wicker work and sticky-rice steamers, various performances from local people along with bazaar where OTOP goods can be found. For further information, call 1672

Thai Curry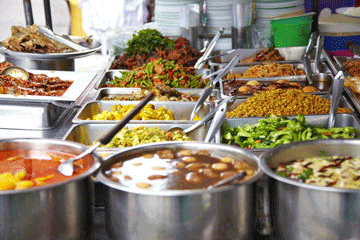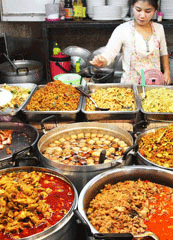 The curry buffet makes popular eating during rushed lunch hours with a mix of pre-prepared dishes set out and ready to feed traffic from nearby businesses and offices (not so different to familiar school and work canteens of the west). Curry buffets are found in food courts, shop houses and of course as Bangkok street food and dishes range from curries to stir fries with a diverse mix of cheap eat Thai cuisine on offer. For visitors they also make an ideal introduction to local Thai cuisine with so many dishes to chose from and all at tiny prices. The best times to eat would be between 11am-12pm, just after the food has been prepared, yet before the hungry hoards take the best bits.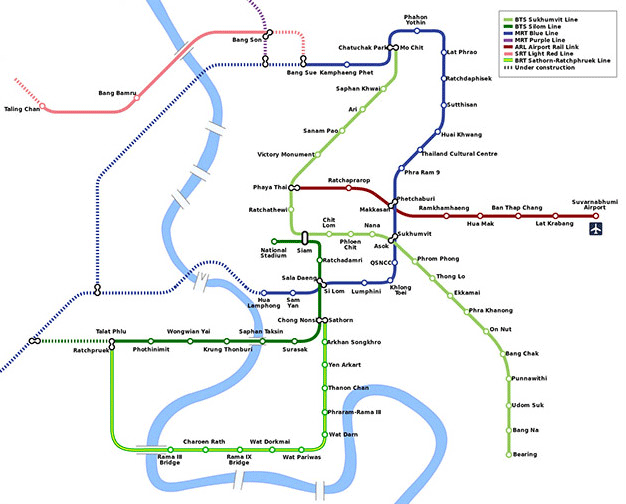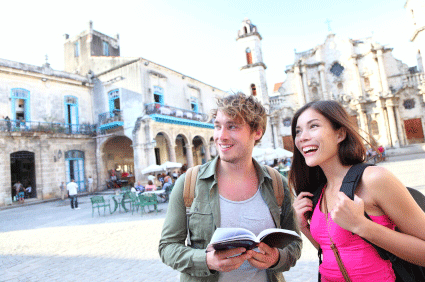 Let's Eat! = Gin-Kow (กินข้าว)
Hello / Good-bye (for men) = Swad-Dee Krub (สวัสดีครับ)
Hello / Good-bye (for women) = Swad-Dee Kha (สวัสดีค่ะ)
Where is it? = You-Te-Nai (อยู่ที่ไหน)
I / Me (for men) = Pom (ผม)
I / Me (for women) = Chan or Di-Chan (ฉัน หรือ ดิฉัน)
Want = Ow (เอา)
Do not want = Mai-Ow (ไม่เอา)
Foreigner = Fa-Rang (ฝรั่ง)
Hungry = Hue (หิว)
Full = Im (อิ่ม)
Spicy hot = Ped (เผ็ด)
Hot (temperature) = Ron (ร้อน)
Sweet = Wahn (หวาน)
Water = Nam (น้ำ)
Chicken = Gai (ไก่)
Egg = Kai (ไข่)
Pork = Moo (หมู)
Beef = Nua (เนื้อ)
Shrimp = Goong (กุ้ง)
Fish = Pla (ปลา)
Vegetables = Pug (ผัก)
Dessert = Kong-Wahn (ของหวาน)
Restaurant = Rahn-Ah-Haan (ร้านอาหาร)
Delicious = Aroy-Dee (อร่อยดี)
Thank you = Kop-Khun (ขอบคุณ)
Thank you very much = Kop-Khun-Maag (ขอบคุณมาก)
Let's go = Pai (ไป)
Toilet = Hong-Nam (ห้องน้ำ)

2017: Bold Changes, Steady Success!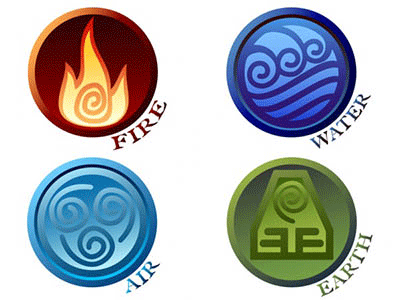 For Fire Signs (Aries, Leo and Sagittarius), may sometimes feel a bit subdued as Saturn completes its tour of Sagittarius this year. However, there is a big boost for you, as all four Mercury retrogrades end in Fire Signs. You'll have your wits about you when you need them most. Be brave and find innovative solutions. Don't doubt your ability to solve any problem or face any challenge.

    This year's Venus retrograde is mostly in Aries. If a springtime romance starts off slow, it perks up when Venus turns direct in Pisces. A Lunar Eclipse in February and a Solar Eclipse in August will also ignite your creativity and potential for success.
Water Signs (Cancer, Scorpio, Pisces), magic is in the air and in the blood all year long thanks to that Mars-Neptune conjunction in Pisces as the year begins.

    Meanwhile, the Lunar South Node continues its slow passage through Pisces. If the past has been tugging on you, or you sense that old karma has been holding you back, those feelings should lessen when the Node slips back into Aquarius. You can also look forward to a second major power boost in October when Jupiter enters Scorpio.

    In the world of numerology, 2017 is the big Number 1. This reinforces the notion to be bold. Tackle a major change with all you have, or start a major new phase of your life. Yes, the past and present must be respected. However, this is a new year and the future is calling. Get out there and make it great!
For Air Signs (Gemini, Libra and Aquarius), can enjoy Jupiter in Libra until October. Feel lucky, think big, and project your goodwill forward so it can return to you magnified.
    2017 opens with the Moon and Venus in Aquarius. This sets you up to be charming every single day this year. Draw attention in public if and when you want it. This includes in the workplace. A Lunar Eclipse in August could bring you still more attention and influence.
The Earth Signs (Taurus, Virgo and Capricorn), experience a year-long power surge from the Sun-Pluto conjunction in Capricorn as 2017 starts. Three of the four Mercury retrogrades start in Earth Signs this year. Slow down and you will make fewer mistakes or misjudgments, and be ready to pounce on necessary changes as Mercury turns direct in Fire Signs.

    In December, Saturn goes home when it enters Capricorn. Others may be dismayed but you can make phenomenal progress with this. Be prepared.